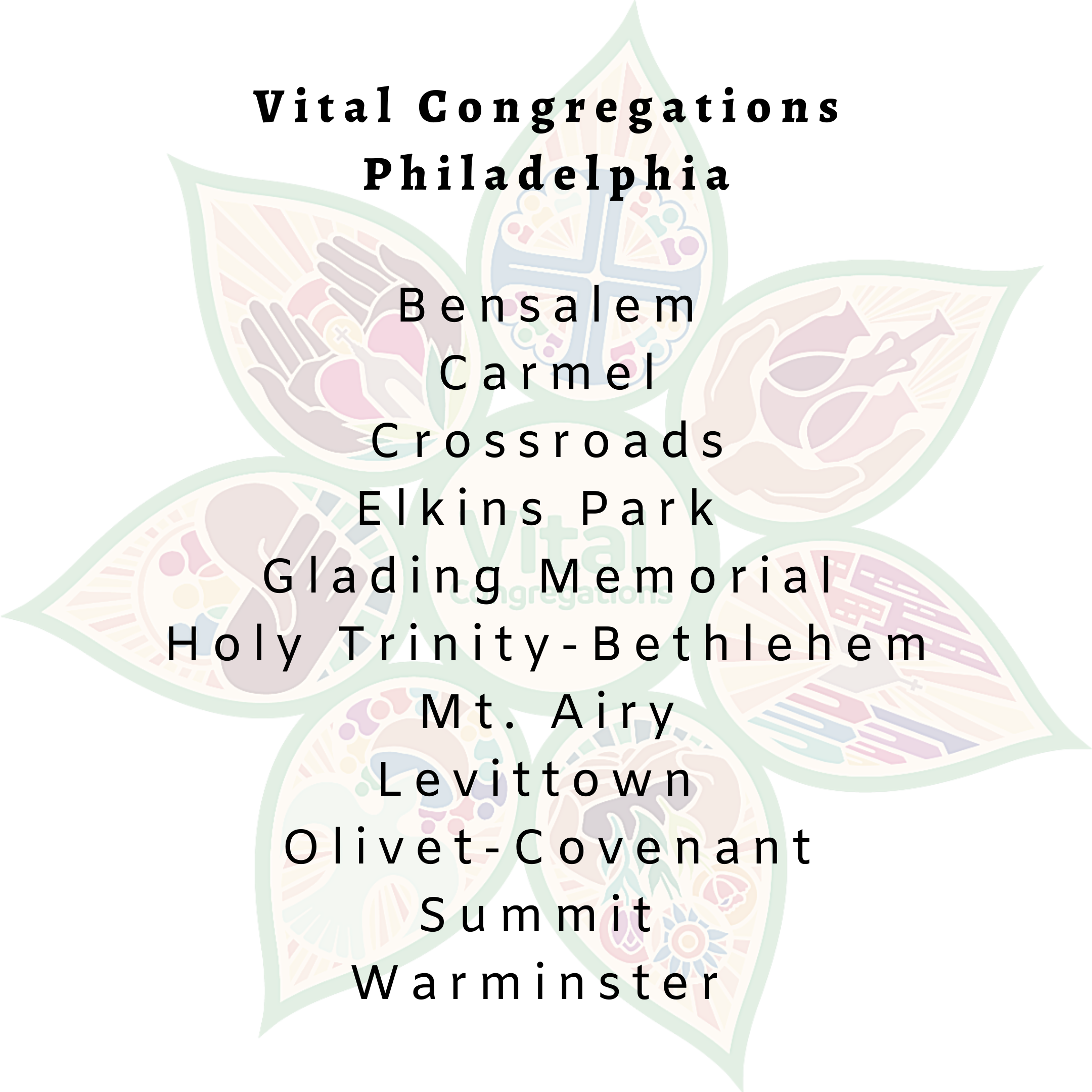 As part of our larger Ministry and Leadership Incubator, we accepted the invitation to participate in a denominational initiative focused on strengthening the local congregation.  This is part of a continuing pilot coordinated by the Presbyterian Mission Agency to encourage churches with 300 members and under to embark intentionally on a two-year venture rooted in vibrant relationships, honest assessment, community-based discernment, and theological and biblical reflection that will empower churches to reclaim their call to Spirit-inspired worship that unleashes their Christ-centered work in the world.
Our hope and belief is that at the initiative's conclusion there will be: (1) increased relationships across the presbytery of mutual support and accountability; (2) renewed understandings of what it means to be a healthy and connectional church in Greater Philadelphia and beyond; (3) reclaimed ownership of a congregation's past and present story as they lean into the new thing God is creating in and through them; (4) discerned awareness of available assets, opportunities, and concerns of their neighborhoods; (5) elevated theological and biblical reflection that fosters individual and collective discipleship while provoking fresh incarnations of the gospel. In the end, our presbytery's participation in this initiative will speak life and resurrection hope into the beautiful and complex realities of local churches.
Vision
By the power of the Holy Spirit, and in authentic relationships with mid councils, we seek to equip, nurture and support church leaders to empower their congregations to renew, recover and live more fully into faithful discipleship to Jesus Christ.
Purpose
The purpose of the Vital Congregations Initiative is to work alongside leaders of existing congregations continually assessing, discerning and living into faithful actions that increase vitality through intentional spiritual practices that take them deeper into following Jesus Christ, so that their own lives are changed, congregations are transformed and the mission of God spreads throughout particular communities and the world.